Call Us
020 7060 3090
Call Us: 020 7060 3090
Young Escorts
Welcome to our gallery of elite young escorts in London. At Agency Pink, you can enjoy a date with a youthful and beautiful companion in London any day of the week. For the sexiest girls in town, our ... ...
Welcome to our gallery of elite young escorts in London. At Agency Pink, you can enjoy a date with a youthful and beautiful companion in London any day of the week. For the sexiest girls in town, our young escorts fit the bill perfectly. With their flawless skin, toned bodies and model looks, they don't disappoint. Our young escorts are not just beautiful; they ooze confidence, too and with their carefree nature, boundless energy and sensuality, they make the perfect playful companions. With a gorgeous young escort on your arm, you are guaranteed to turn heads and make a grand entrance wherever you decide to go. These fantastic companions look very innocent, but when you get them alone, they can be the seductress you wish them to be every inch.
Our beautiful companions at Agency Pink have 100% genuine and recent photographs. Please enjoy browsing through our gallery of gorgeous girls, and don't hesitate to contact us if you need help selecting the perfect companion for your requirements.


Are Younger Escorts Smart & Sexy Enough?
Don't be fooled into thinking that just because our young London escort girls are of tender years, they are any less experienced. Many of our more youthful London escorts are fresh out of college or university, and some are even pursuing further studies. They thoroughly enjoy the distraction of a date with their male clients. Furthermore, these girls are as elegant, refined and high class as our other, more mature London escorts. Young escorts are much more than just pretty faces. They are already reasonably fluent in English, even if it's not their first language. English is taught as a standard in virtually all other countries across Europe. Therefore, not only do you get a fun and youthful date, but you also get a very bright and curious mind that is keen to learn even more.
With so many young escorts, knowing which one you should go for and which to avoid is difficult. The popularity of escorts in London has recently resulted in many fake online profiles. Some conning the client into thinking the girl they see in the photos is the escort they are booking. Therefore, it's worth knowing the signs; clients and escorts should know a good, honest escort agency when they see one.
A well-established agency like ours will have a known reputation for being honest, friendly and providing a first class service. We pick very carefully when employing our new girls. As a result, many loyal customers regularly use our services. Our beautiful young escorts are chosen for their charm and friendly natures, and we verify their photos by meeting them in person. All of our girls have 100% genuine and recent pictures, and we provide selfie photos for each one to prove it.


Meet Compelling Young Escort Companions
Our younger escorts are always keen and enthusiastic and happy to discover new and exciting pleasures. They want to do well, make a good impression and have fun. This doesn't mean they don't know what they're doing, of course, but you don't have to go to great lengths when it comes to impressing a younger escort in London. They are all confident and outgoing girls who are happy to spend time with you. They all have great personalities, perfect for bringing a fresh and fun approach to all occasions. Furthermore, their natural charm makes them compelling companions to meet repeatedly.
Just because your chosen escort is young, it doesn't mean she will act it. Her youth will present you with the most attractive and charming young women in London, but she's by no means naive. You will be shocked at how experienced some of our young escorts in London are. These are girls who have come to expect the best. So, don't be fooled into thinking that because they are younger, they lack experience. These girls' qualities can be enchanting. A perfect reason to enjoy a date with a young escort in London more so than any other type of companion.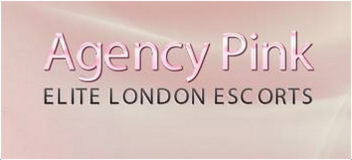 Select Location:

Nearest Station:

Select Nationality:

Select Gallery:

Select Name: