Call Us
020 7060 3090
Call Us: 020 7060 3090
Blonde Escorts
Welcome to our gallery of gorgeous blonde escorts in London. Please view our selection of the best blonde escorts available today. These girls are carefully selected to give their clients an unforgett ... ...
Welcome to our gallery of gorgeous blonde escorts in London. Please view our selection of the best blonde escorts available today. These girls are carefully selected to give their clients an unforgettable experience. We understand that a satisfying and memorable encounter is what every client is after. The decision on who to list at our London escort agency is based on the escort's looks, character, and service. What matters the most is the client feedback we get for our companions. This helps us to select and keep only the best escorts displayed on the site.
As far as Agency Pink is concerned, busty blondes are far from one of life's clichés. We would go as far as to say they are the world's eighth wonder. If a man were to tell us that he doesn't look twice at a curvy golden-haired goddess, we would call him a liar. There have been many famous blondes over the decades that have captured the hearts of men worldwide. Marilyn Monroe, for one, has been iconic. This woman was adored by both sexes and oozed sex appeal. Beautiful blondes seem to have a responsibility to the opposite sex to be an object of desire. They tend to be independent and passionate and are fiercely protective of their reputation. No one wants to be a "dumb blonde". Our blonde escorts are certainly far from that!

Meet Our Blonde Escorts In London
We hope you find what you want here in our Blonde Escorts gallery. Take time to view our escort profiles and reviews, and if you have any further questions, call us. Our companions here at Agency Pink have 100% genuine and recent photographs. Please enjoy browsing our gallery, and don't hesitate to contact us if you need help or assistance.
Our escort agency can make suggestions for you based on your requirements. If you cannot choose from our vast array of lovelies, ask. The receptionists are on call 24 hours a day, and we're happy to help you find your perfect match. Just let us know your budget and any requests you might have, and we'll give you a selection of beautiful blonde ladies who best suit your needs.
The escorts we have here are all very unique, strikingly beautiful and intelligent. In other words, they have it all. Our stunning blondes can be found at the most expensive bar in the capital or jetting off to travel the world. They love high-end fashion and always show off their latest buys of designer lingerie and cocktail dresses. Take our blonde companions to any social occasion; she will easily shine and entertain you and the masses. They make the perfect fashion accessory for a night out, too.

Why Do Gentlemen Prefer Blondes?

If you have a weakness for sexy blonde escorts, then you are spoilt for choice here at Agency Pink. They say that gentlemen prefer blondes, and when you browse through our gallery of blonde hotties, it's easy to see why. Our blonde escorts in London are beautiful, super sexy and charming in their ways. Whether you prefer a natural strawberry or a super sexy platinum blonde, you will find them all here. In other words, we have the best selection of top London escorts available each day. There is the perfect blonde escort just waiting to entertain you.

Do Blonde Escort Bombshells Have More Fun?
Our girls are pretty spectacular, and blondes are known for being perfect fun. Here at Agency Pink, our sexy blonde bombshells are no exception to these rules. These elite escorts in London stop at nothing to ensure their service is second to none. Furthermore, our blonde escorts in London come from all over the world. You may like a sexy South American or one of our hot European models, or perhaps you're a fan of our Platinum blonde Russian escorts. No matter which type of blonde you prefer, you can guarantee that all our lovely ladies are at the top of their game.
As well as different nationalities, our ladies come in all shapes and sizes. Therefore, whatever your preference, there will always be a dream date for you that ticks all the right boxes. We have one of London's largest and most exclusive selection of blonde escorts available 24 hours a day, and our ladies are all professional, polite and incredibly sexy.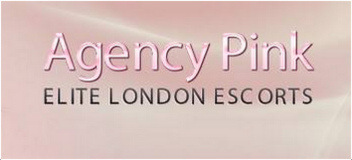 Select Location:

Nearest Station:

Select Nationality:

Select Gallery:

Select Name: