Call Us
020 7060 3090
Call Us: 020 7060 3090
Busty Escorts
Welcome to our gallery of elite busty escorts in London. Men have always been obsessed with big boobs, so it is no surprise that our busty escorts are so very popular. Busty escorts are striking in ... ...
Welcome to our gallery of elite busty escorts in London. Men have always been obsessed with big boobs, so it is no surprise that our busty escorts are so very popular. Busty escorts are striking in appearance, appealing and stunning and our gallery of gorgeous big busted girls will delight and excite all those who appreciate the feminine curves of a buxom woman. Busty escorts have obvious charms that are attractive to many red blooded men. No matter what it is that attracts you to large breasts, you can indulge your fascination with our girls. Natural boobs, or enhanced boobs, they all look marvellous when showcased in some sexy designer lingerie. All of our beautiful companions here at Agency Pink have 100% genuine and recent photographs. Please enjoy browsing through our gallery of gorgeous girls and don't hesitate to contact us if you need any help in selecting your perfect companion for your requirements.


Do Busty Escorts Really Have The Best Assets?
A voluptuous woman enjoys wearing fitted outfits that flatter her assets. A busty female understands the statement that less is more in terms of offering a tantalising glimpse of the treasures to behold. As you can see from our gallery of busty escorts in London, they are the very definition of perfection. With their perfect hour glass silhouettes and fresh faced allure they are a sight for sore eyes. Of course for a gentlemen who lusts after the fuller breasted woman, each of our ladies offers the perfect opportunity for him to indulge in his penchant. These girls have captivating personalities and tons of charm to satisfy. In other words, they keep their clients' desires sustained at all times.
There is however a lot more to an escort with big boobs, than just these two assets. At Agency Pink, we go to great lengths to ensure you get as much as you can from your booking. We try our best to list only girls that have personalities, equally as appealing as their voluptuous bodies. We know you like big boobs, but if the girl who owns them isn't charming enough to hold your attention then it's a disappointing experience. Our busty escorts are always elegant, engaging and lots of fun. Their charming appeal is universal and their personalities sparkle with tons of charisma. Your intimate date or social engagement can only be enhanced by their presence.

Busty Escort Bookings Made Easy
We represent only the best escorts in London and we know how to keep our clients happy. Here at Agency Pink, we have every service category covered, and our girls come in all shapes and sizes too. Therefore, it's easy to find all of our busty escorts in one place. And, as you would expect from an elite London escort agency, all of our stunning young ladies are discreet and professional at all times.
The best thing about calling us for all your companionship needs is that we have the best busty escorts in London. Furthermore, these girts aren't only classy, but incredibly beautiful too. They know how to treat clients the way that they have always fantasised about. In addition to this, they are also often the first ones to admit that they really do enjoy the company of our elite clientele base. If you haven't experienced having some quality time with the best big busted girls yet, you're missing out. Why not give us a call to check out what escorts we have available tonight?.
Where in-call escort appointments are available these are listed on each individual girls' profile. In most cases outcalls are available to all locations in Central London and some girls will travel further. Booking your chosen busty escort is easy. However, once you see the wide selection of stunners we have, you might find that choosing the right one will take longer than anticipated. Our team are always on hand to assist where necessary. In other words, you can relax in the knowledge that you are always in safe hands with Agency Pink and our busty London escorts.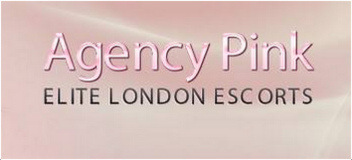 Select Location:

Nearest Station:

Select Nationality:

Select Gallery:

Select Name: