Call Us
020 7060 3090
Call Us: 020 7060 3090
Outcall Escorts
Welcome to our gallery of elite outcall escorts in London. An outcall escort booking means that your chosen escort comes to you. It's a little extra for this service as the escort has to travel an ... ...
Welcome to our gallery of elite outcall escorts in London. An outcall escort booking means that your chosen escort comes to you. It's a little extra for this service as the escort has to travel and take the time to get to you. We ensure that our ladies arrive on time and look as beautiful as ever for each appointment. Please note that we take the security of our escorts seriously; therefore, be prepared to supply specific details when placing your booking.
There are many benefits to using an outcall escort. Firstly, you can meet your chosen lady wherever you like. Whether at a nice restaurant in the heart of London or in the comfort of your own home, an outcall escort is very flexible to fit your schedule. These lovely ladies will entertain you the entire time you are with them. And if you cannot decide who to choose, you can mix the day up and have a couple of visits during the day. After all, we want your needs to be met in every way possible.
We have an excellent reputation for providing our clients with a reliable and honest escort outcall service. Therefore, when you book with us, you know you're getting a first-class service. Our beautiful companions at Agency Pink have 100% genuine and recent photographs. Please enjoy browsing through our gallery of gorgeous girls, and don't hesitate to contact us if you need help selecting the perfect companion for your requirements.

Why Choose An Outcall Escort Booking?

If you are unsure where to take your lady of choice, we have some blogs dedicated to the best restaurants, clubs and bars in the Capital. Our receptionists are also very accommodating, and if you cannot decide who's best for you, they are more than happy to help. Please trust our judgement as we know the girls very well. Furthermore, please return to us for a second or maybe third date!
Our clients usually already know what they want when they call. Some are drawn to blondes, others to brunettes, but all expect quality service. After all, this is why they chose Agency Pink in the first place. Some gentlemen book a girl for her open-mindedness, others for their fantastic model looks. Whatever they like, they always get first-class girls with us.
If you're in London alone or with a colleague, we can always find the ideal girl or girl for your outcall booking. Would you love to take some of our sexy ladies to the theatre? All the better, if they're duo escorts, they'll be able to put on a show of their own for you after. If you look around London, you'll find that many men are accompanied by hot, sexy women dressed in very provocative ways. You'll probably also find that most guys have had the same idea as you. In other words, they've enlisted the services of some of the hottest and sexiest outcall escorts in London to act as their companions.


Hassle-Free Hotel Visits
Hotel-visiting escorts have been serving our distinguished clients for many years. There are many ways to enjoy the company of beautiful outcall escorts at your hotel. For example, they can join you in your room for a romantic encounter or enjoy a dinner date or drink at the bar to get to know each other first. Whatever you're thinking of doing, be sure to choose an escort with the same interests. Ask our helpful reception team about her personality and services. All of our outcall escorts are the perfect combination of beauty and brains, but some will be better for you than others. These ladies are pleasing experts and ensure that time in their company is second to none.
A high-class escort service starts with attention to detail. From the first moment you contact our London escort agency, you will find us honest and friendly. Our escorts are available for hotel bookings 24 hours a day, seven days a week. Furthermore, as all of our ladies are available for outcall bookings, you may be interested in browsing our galleries. We have blonde and busty, exotic brunettes and international travel escorts too. You are enjoying a London escort's company while staying in Londonantastic feeling. If you have the cash to splash, why not book an overnight experience with one of these marvellous outcall escorts? However long you choose to spend with your chosen companion, you're in for some perfect fun!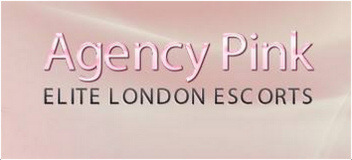 Select Location:

Nearest Station:

Select Nationality:

Select Gallery:

Select Name: