Call Us
020 7060 3090
Call Us: 020 7060 3090
Curvy Escorts
Welcome to our gallery of elite curvy escorts in London. These sexy buxom beauties have killer curves in all the areas that matter. Shapely bottoms and full rounded breasts give these curvy escor ... ...
Welcome to our gallery of elite curvy escorts in London. These sexy buxom beauties have killer curves in all the areas that matter. Shapely bottoms and full rounded breasts give these curvy escorts in London the perfect hour glass figures. Whilst, fashion models tend to be on the leaner side, we all know that a man wants a woman to look like a woman with voluptuous curves and a feminine shape. These ladies are often celebrated because of their womanly shape, not just the size of their boobs. Curvaceous and busty escorts are very popular with many of our clients. Gentlemen who want their women to be "real women" are spoilt for choice with our curvy girls. All of our beautiful companions here at Agency Pink have 100% genuine and recent photographs. Please enjoy browsing through our gallery of gorgeous girls and don't hesitate to contact us if you need any help in selecting your perfect companion for your requirements.

Why Do Men Love Curves?
When we think about the shape of our curvy escorts, we're not talking companions that just have a few extra pounds, we're talking about having delicious curves in the right place. Most men love ladies with that classic hourglass figure, and they don't mind a girl being a little overweight when it's evenly distributed around their ass and boobs. A busty escorts with a nice rounded ass is most certainly going to be classified as a curvy escort. Our BBW escorts are incredibly popular. What does BBW mean? It's urban slang for big beautiful women. So, we're basically talking about escorts with a few extra pounds and the most amazing curves. There is a huge demand for girls with curves. We don't always get as many applications from curvy escorts in London, as we do for skinnier escorts, but you will find them all right here.
Men who love fuller figured escorts know that these women who are confident and comfortable in their own skin. We do find that our buxom beauties are extremely outgoing and happy to take the lead in all scenarios. Therefore, if you want to experience the pleasure of spending time with a confident and curvy young woman, our curvy escort girls are the ideal choice. As you can see we have a wonderful choice of sexy ladies for you to choose from. We have escorts from all over the world and their individual qualities are as unique as their beauty. Our curvy London escorts are not afraid to reveal their desires and they welcome your enthusiasm for fun. Their skill and talents extend far beyond their sensually appealing look. Dive in and explore the hot, sensual pleasures only our curvy London escorts can provide.

Confident Curvy Escorts Are Super Sexy
When a woman is comfortable with the way she looks, she's much more confident and appealing. And this goes for skinny girls too. Any girls in fact. It's a lot easier to be who you are in today's world, and people are less judgemental about appearances. Women are more empowered, ready to celebrate and appreciate their size and shape. Once this happens, it makes them incredibly attractive. You're actually more likely to have more fun with a curvy escort because of these factors. That anxiety about having "the perfect body" is quite literally gone and has been replaced with self confidence. These girls don't have to hide behind photoshopped images. Even though they still like to "touch up" here and there, there's no disguising that they're most certainly proud of their curvy physiques.
You can choose to visit any of our curvy London escorts at their luxury incall locations or arrange for an outcall visiting service at your London hotel or home. We ask that you aim to book with as much advance notice as possible as our sexy sirens are always in hot demand.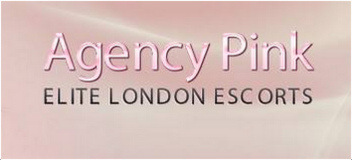 Select Location:

Nearest Station:

Select Nationality:

Select Gallery:

Select Name: