Call Us
020 7060 3090
Call Us: 020 7060 3090
Fetish Escorts
Welcome to our gallery of elite fetish escorts in London. Fantasy plays a vital part in most escort experiences, so we have chosen the best fetish escorts from around the world for you to choose from. ... ...
Welcome to our gallery of elite fetish escorts in London. Fantasy plays a vital part in most escort experiences, so we have chosen the best fetish escorts from around the world for you to choose from. These girls love what they do and are fully trained in domination, fantasies and fetishes. Our fetish escort experiences cover so much that it's impossible to say it all here. They have numerous outfits and accessories to bring your desires to life. Not only do they look the part, but they also throw themselves into any scenario you can imagine. Therefore, the experience is as accurate and exhilarating as you wish. With our fetish and fantasy fun girls, you can finally realise all your deepest desires. Our beautiful companions at Agency Pink have 100% genuine and recent photographs. Please enjoy browsing through our gallery of gorgeous girls, and don't hesitate to contact us if you need help selecting the perfect companion for your requirements.
We understand how difficult it can be to fully indulge your fantasies, especially if you are a hardworking and essential businessman. Therefore, we always do our best to ensure you get precisely what you want. Once you have become accustomed to our agency, you will find charming companions ready and waiting to show you a good time.

Why Book Fantasies & Fetish Escorts?
A Fetish is a sexual desire for something inanimate. It is unconventional, and many people feel that fetish desires should hidden away. At Agency Pink, we believe that all desires are ways in which we reach the height of our pleasure. And, since happiness makes us feel good, who can we judge? Clad in black or red PVC and typically yielding a whip, belt or some other instrument of 'punishment', they are amongst our most sought-after ladies regarding bookings.
How will you react when your fantasy presents itself in glorious technicolour? When can you see and touch the image that has been in your mind for so long? Now you have your chance to play all those games you've created in your head for real. You'll be the boss, or let her control you. The choice is yours. You make the game's rules and decide how the story goes.
We Cater to your needs.
Don't be embarrassed to ask for special requests. Every request can be catered for, no matter how big or small. Remember, it's your time, and we want to ensure it is spent just the right way. For example, if you don't like escorts with make-up or prefer a pornstar look, the choice is entirely up to you. Our ladies want to please and make you happy. Therefore, they will match your needs and make the whole experience enjoyable.
Whether you want a fetish escort, a dominant escort or someone more submissive, it's essential to define your requirements before booking. What goes on between yourself and your BDSM escort is your business, but getting the right match for your needs is necessary. Discussing your expectations with your chosen girl at the beginning of your booking is a good idea. This is very important when you are spending time with fetish escorts. You wouldn't want to cause upset or embarrassment during your time together.

Naughty Companions Make All The Difference
The girls in this gallery are incredibly open-minded. Whilst we do not facilitate or organise anything other than a meeting, we are always happy to pass on questions regarding which fetishes your chosen escort might be into. You don't have their direct contact details, and we communicate with you to ensure you have the best match. Our fetish escorts are always very experienced. What may seem outlandish and weird to you is probably typical for our fetish escorts. In other words, there is nothing to feel ashamed about when making your booking.
A fetish can take many forms, although there are a few popular pleasures that our escorts regularly are requested to share. Food fetish, latex and leather fetishes and role-play are some of the most requested. Whilst many elite London escorts can boast a wide range of outfits and accessories, our fetish escorts in London have it all. They possess the imagination and commitment to indulge and immerse themselves in your fantasy fully. Our Fetish escorts will transport you into another realm of self-discovery and desires. For the ultimate fetish experience, you have to experience a liaison with one of our fetish escorts at Agency Pink.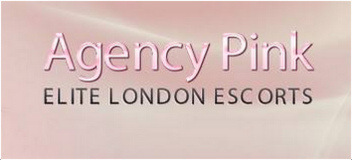 Select Location:

Nearest Station:

Select Nationality:

Select Gallery:

Select Name: