Call Us
020 7060 3090
Call Us: 020 7060 3090
Selfie Escorts
Welcome to our gallery of selfie escorts in London. The Selfie allows our girls to capture themselves in a natural environment. Our selfie escorts want to make sure you see them at their best, wh ... ...
Welcome to our gallery of selfie escorts in London. The Selfie allows our girls to capture themselves in a natural environment. Our selfie escorts want to make sure you see them at their best, which is why most of them are happy to take selfies for you to enjoy. This way you get a little hint of what they look like beneath the glamour of a professional photoshoot. It helps our clients to feel like they are meeting a real woman rather than just someone with photoshopped images. All of our beautiful companions here at Agency Pink have 100% genuine and recent photographs. Please enjoy browsing through our gallery of gorgeous girls and don't hesitate to contact us if you need any help in selecting your perfect companion for your requirements.

What Is Natural Escort Beauty?
It's always nicer to see a woman in her own skin, rather than being dressed up to the nines with tons of makeup. Our clients like to see the girls without a filter or photoshop job so they really get to see what she looks like. Our escorts with selfies do not need to be fully made up to be beautiful. In fact, we fully encourage them to be themselves. All of our clients are after different types of woman, but most prefer simple natural beauty. Professionally shot images of our escorts doesn't always provide a perfectly authentic representation. We understand that our ladies can seem unbelievable, with their stunning figures and outstanding beauty. In order to dispel these concerns, all of the escorts featured on this page have an authentic, accurate selfie taken by the escort herself using her own camera.
If natural beauty appeals to you, then you're in the right place. All of the ladies selected for this gallery possess extraordinary elegance and they are happy to show it in their escort selfies. Most importantly, you can expect to meet the companion you viewed online. Therefore, you can be confident that the lady you meet will look just like the one in the image. As far as expectations for your encounter, your chosen companion will be completely professional at all times. Our escorts in London know how to put you at ease and make you feel relaxed for the duration. Whoever you choose, you will be certain to have an unforgettable experience.

How To Book Our Selfie Girls
With so many London escorts to choose from these days how do you know that you're making the right decision? Can a client really be sure that the service being offered is a good, reliable, discrete and friendly one? After all, it's not easy to fish out the good from the bad in this industry when everyone claims to be offering the best! However, one thing you can be sure of is what your chosen escort actually looks like without any photoshop and editing. This is why it's essential to view an escort selfie before you book. No one can ever guarantee a perfect service, but here at Agency Pink we usually get it pretty much spot on. With our escort selfies however, you always know exactly what you're getting.
Here at Agency Pink, we offer a choice of booking options to make sure your experience is easy and hassle free. We recommend you use one of two options: Firstly, we have an online booking form available, which can be accessed by clicking the "bookings" tab at the top of your screen. Doing so will take you to a page where you can book your selfie escort by simply filling in the form and sending it to us. You'll need to enter some basic information to confirm your booking for us to call you back. It really is as simple as that. However, if you would rather do things the old fashioned way, we operate a phone line 24hrs a day. If you're ready to book or perhaps have some questions, just call and a member of our team will be happy to help.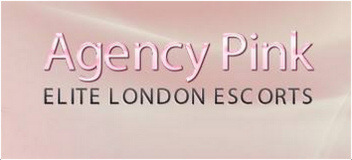 Select Location:

Nearest Station:

Select Nationality:

Select Gallery:

Select Name: