Call Us
020 7060 3090
Call Us: 020 7060 3090
Exotic Escorts
Welcome to our gallery of elite exotic escorts in London. Take a look at the exotic escorts featured in this gallery and the first thing you'll notice is how stunning they all are. Our select ... ...
Welcome to our gallery of elite exotic escorts in London. Take a look at the exotic escorts featured in this gallery and the first thing you'll notice is how stunning they all are. Our selection of exotic escorts in London may not be that exotic to everyone. For example, different cultures have different beauty ideals. We don't all look the same and can't be expected to look like a very limited version of perfection. However, our exotic escorts in London combine their undeniable beauty with an equally striking air of mystery. As soon as you set eyes on them, you know that you're in for an experience like no other. All of our beautiful companions here at Agency Pink have 100% genuine and recent photographs. Please enjoy browsing through our gallery of gorgeous girls and don't hesitate to contact us if you need any help in selecting your perfect companion for your requirements.

Book An Exotic Encounter With Our Escorts
These girls have all been selected for their personality and charm as well as for their model looks. Our exotic escort beauties not only look like a fantasy come true, they behave like one too. An intelligent approach to life and a dedication to doing whatever it takes to make their clients happy is what sets our girls apart from the rest. And our exotic escorts are no exception.
What better way is there to heat things up a little than choosing one of our uniquely exotic escorts to spend some time with? Most of our exotic escorts offer both incall and outcall services. You no longer need to fantasise about an exotic girl devoted to your happiness. A quick call to Agency Pink can make all the diffreence. The great thing about dating our exotic escorts is that there's a chance for a totally new experience every single time. Because we're the top UK escort agency, we're able to attract exotic escorts from all around the world. Here's your chance to have some fun with a busty Brazilian or a sexy Indian escort. Sampling an exotic callgirl from a far-flung region can brighten your day up no end. Furthermore, all of our exotic young ladies have extremely positive personalities.

Beautiful Escorts From All Over The World
When you take a look at our portfolio of exotic escorts in London, you'll encounter naturally beautiful women with a distinctly unique and sometimes tropical look. Dark hair with olive skin are just some of the exotic girls available at our elite escort agency. They bring with them foreign charm and some are experts in the art of erotic massage and others are very familiar with the Kama Sutra. Whatever you get up to, it will be new and exciting and open up a whole new world. Discover more about these exotic models in London by browsing their personal profiles.
Are you after a companion to join you for dinner date and a night out or you're just wanting some friendly company for a quiet night in? No matter what time of the day or night it is, here at Agency Pink we always have the most beautiful exotic companions available to cater to your every need. Our girls are always well presented, polite and friendly and as you'll see from their profiles they're all absolutely gorgeous! From elegant Indian models to beautiful Brazilian delights, we always have a great selection of exotic girls from all over the world available 24/7. Furthermore, our helpful receptionists are here to make sure you find the perfect date for your requirements. We have a fantastic reputation and always aim to offer an honest and reliable service to our clients at all times.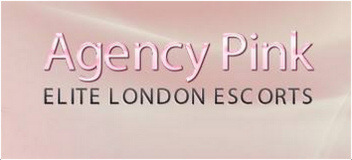 Select Location:

Nearest Station:

Select Nationality:

Select Gallery:

Select Name: