Call Us
020 7060 3090
Call Us: 020 7060 3090
Gallery Of Escorts
Welcome to our gallery of escorts here at Agency Pink. As one of the finest escort agencies in the capital and we have the best selection of girls available for you to choose from, day and ni ... ...
Welcome to our gallery of escorts here at Agency Pink. As one of the finest escort agencies in the capital and we have the best selection of girls available for you to choose from, day and night. Furthermore, all of our beautiful companions have 100% recent and genuine escort photographs and a list of their services. In addition to this, we can also provide escort selfies for each of our London ladies. These ladies are the perfect answer to a lonely night in and we provide a top class service at all times. With our straightforward booking process and friendly, professional girls, you will experience a high-end escort service like no other.

Are The Escorts Gallery Photos Genuine & Guaranteed?

Yes, all of our escorts use genuine Images of themselves. The escort photos have been checked personally and they also provide selfies with little or no makeup to confirm they look like their photos. Obviously, any industry where looks are so important needs to ensure that they give a genuine representation of what's on offer. Clients want to be reassured that the escort they choose in our gallery really is the girl they are going to get. And while the girls professional pictures are edited a little with Photoshop, we ensure that they still look like the images we feature on their profiles. It is possible these days to transform photos completely but if we don't think the photos match the escorts true likeness, we simply don't use them. While everyone uses Photoshop to a certain extent, escorts still need to ensure that their profiles look like them.

Our clients expect to get the girl they see in our gallery of escorts, not someone who looks completely different in the flesh. There is nothing that can ruin the excitement and fun of an escort booking like false advertising. Our agency understands that it is important for our clients to be fully satisfied with a booking. For this reason, we make a point of offering selfie pictues to anyone who whishes to see the ladies natural pictures. We want you to be happy with you Agency Pink selection. Earning trust and a good reputation is very important to us.

How To Find Your Perfect Profile

It is fair to say that modern life is both hectic and unpredictable. As a result, this can often mean that it is difficult, especially for professional men, to meet a partner or maintain a stable relationship. Certainly, work commitments, persistent travelling and personal goals can all conspire to make it almost impossible. And that's where we come in with our fabulous gallery of girls.
The most important thing about any London escort agency is the girls. Therefore, we are very choosy when it comes to selecting the best escorts London can provide. The girls you find here in our escort gallery are all highly intelligent and very good at what they do. Furthermore, they all look fabulous in the flesh and are just as sexy as their pictures show them to be. We are all about customer service and as a result, our commitment to customer satisfaction is second to none.

We have beautiful call-girls from all over the world and they include many different nationalities. For example, from elite European ladies to Russian models and erotic Brazilian babes, you'll find them all here. Our ladies are not just beautiful to look at, they are all well-travelled, highly intelligent and always eager to please. You'll never find an escort on this website who isn't extremely professional, honest and charming and not to mention, and at the top of her game.
Body Beautiful
Everyone has favourite parts of their body. Take your own photos and let the camera capture these sexy spots from a bird's eye view. Tilt the lens so that you capture the entire length of your body and take a visual scavenger hunt leading a trail to somewhere exciting. A little enigma is always very sexy and will leave your audience wanting more. In taking photos, the mystery is created by leading the eye along curves or body lines and then leaving the viewer hanging.
We use clothing to express ourselves, but sometimes, it's what we wear below the surface that makes us feel most desirable. A good old fashioned cleavage shot is always hot, but how about something a little more unexpected? Go down under with some tasteful under boob. There is no need to show everything; a little under boob goes a long way. And don't forget that your back is also beautiful so don't be afraid to show it off. The bonus is you can display a mile of bare skin and side boob without being explicit. Just find the nearest mirror, take off your top, look back over your shoulder and take that super sexy shot. Hotness achieved.
Filter Through Our Gallery Of Escorts
We appreciate that time is valuable and that is why we have made finding you're ideal escort as easy as possible. Our escort gallery has category option to help you narrow down your search. You can select your required location, nationality, service and price with an easy click on the galley option of your choice. Whether you are a resident in London or just visiting the area, we know that sometimes it's easier to find a girl close to home. Therefore, our ladies cover a wide range of different areas in London for you to choose from. For example, the top areas that we cover include; Mayfair, Chelsea, Bayswater, Kensington, Knightsbridge, and Paddington. However, most of our beautiful escort girls can travel to you at your home or hotel if easier.
Our website is designed to help you find your ideal date and easily navigate between the girls in different locations. Our incall escorts in London are always accommodating and friendly and you'll find their apartments very clean and stylish. Furthermore, they are never more than a few minutes walk away from the nearest tube station. So, getting to your favourite chosen companion is never too difficult. Now that you have found our gallery you can be assured that you have also found the best girls in town. The next step is simply to choose which girl you want to see. And with so many stunners it can be a tough choice. Customers generally have a fear that the girl may or may not look like the photos. Of course you always want to see the escort that is really the girl in the photos. We at Agency Pink are an honest agency and will always guarantee the girl you see is the girl you get. In other words, we will always send you the lady you have asked for. There are no substitutes or lookalikes here.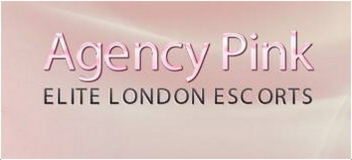 Select Location:

Nearest Station:

Select Nationality:

Select Gallery:

Select Name: