Call Us
020 7060 3090
Call Us: 020 7060 3090
Welcome to Agency Pink - London's leading escort agency for elite ladies in the capital. As you can see from our gallery of escorts, we are fortunate enough to have some of the most stunning model ... ...
Welcome to Agency Pink - London's leading escort agency for elite ladies in the capital. As you can see from our gallery of escorts, we are fortunate enough to have some of the most stunning model escorts working with us. Therefore, you've come to the right place if you want a captivating beauty and a first-class experience. Our elite escorts in London provide superior service and are delightful companions to spend quality time with. We specialise in providing not only the best escorts from the U.K. but from all around the world. As a result, we can provide our discerning gentlemen clients with a fabulous selection of London's finest companions.
Disclaimer & Warning
All of our escorts here at Agency Pink are aged 18 or above. We offer our client a companionship-only service and cannot and will not be held responsible for anything other than this. Anything that goes on between an escort and her client during or after a booking concerns those two consenting adults only. At no point is a booking through our agency a promise of sexual activity. All services and prices are provided based on the escort's sole discretion. Any fees paid to our ladies are for their time and companionship only.

The Number One London Escort Agency
As one of London's most established escort agencies, we can deliver the best all-round elite escort service. Plenty of agencies have a good selection of escorts on their books; however, not all know what it takes to offer good customer service. Here at Agency Pink, we provide our clients with a beautiful date and make the booking experience hassle-free and enjoyable. Our reception team knows what it takes to fulfil your needs and desires right from the moment you call. Being a British-owned and operated escort agency, you can be sure we can run a first-class service.
If you cannot call, you can also contact us via text or WhatsApp and through our website booking and contact forms. As one of the best London escort agencies, we aim to provide hassle-free service and the most fantastic escort experiences. Don't hesitate to mention any special requirements you might have to our reception staff; they're there to help. You are our priority, and we strive to meet all your needs and expectations. If you doubt whether a girl is right for you or want to chat about your booking, please feel free to call us. We are always happy to ensure you find the perfect match for your requirements. Our receptionists always know which girls are available and who to recommend. Trust our professional escort agency team when making your dream booking.

Meet Our Top Model Companions
Our model escorts in London are hand-picked from around the globe for their beauty, vitality, charm and intelligence. It's, therefore, no surprise to hear that they come from a diverse range of modelling backgrounds, including the fashion and catwalk industries. We pride ourselves on providing an exclusive luxury service tailored to our client's desires and preferences. For example, we make all arrangements promptly and discreetly to ensure a bespoke and unique service is always given.
Elite escort models here at Agency Pink are not only beautiful, but they are also charming, friendly and professional. In other words, they make the ideal companions for any occasion. Whether for lunch, dinner, travel or just a moment's relaxation, our stunning London call-girls always provide a service that's second to none. Furthermore, these gorgeous girls can entertain you at their residence in central London or travel to meet you at your convenience. Whatever the occasion, no matter what time of the day or night, we will always have a fantastic selection of gorgeous companions available at a moment's notice. In addition to this, we can also introduce you to stunning International travel escorts, available for worldwide travel and romantic weekends away.
A Professional Escort Agency Team
Our team of English receptionists provide an honest, discreet and hassle-free service. We are also happy to discuss your needs and an array of specs like attire, services, and anything else you wish to know about. If you are unsure which elite escort to choose, we are always here to assist you in making a better choice for your requirements. We know our escorts well and can make sound recommendations based on your desires and preferences. No explanation is needed; we offer complete discretion and ensure you'll get the utmost service.

We take time to know our customers and their needs well. Therefore, we built a better understanding of their desires and preferences. Our reception team has a good rapport with our regular customers, and we work hard always to provide the perfect dates. It doesn't matter if you are after a cheap incall appointment or extended hours with one of our expensive girls. From Brazilian girls to Eastern European, Russian, British and Indian escorts, we always have a great choice. Here at Agency Pink, we go above and beyond to ensure that every part of your experience with us is second to none.

Always Use Trusted London Agencies
Of course, companionship is something we all crave and desire. Indeed, we wouldn't be human if we didn't. To all extents and purposes, we are very social animals, so being solitary when in the mood for company is unsuitable. This doesn't have to be a problem in London as escorts are happy to join a gentleman for some one-on-one time at their request. Agency Pink was established over ten years ago, so we know our stuff about adult entertainment. The girls we represent at our London escort agency offer an unforgettable time, and all come highly recommended. We always provide the most charming, classy and enjoyable ladies throughout central London and beyond. That's a lot of locations covered when you consider we have over 100 gorgeous girls available at any time.
There are naturally many instances - both business and pleasure - where a gentleman needs female companions. Booking a date with an elite escort through a top agency is the ideal solution to this difficulty. Our beautiful, articulate and charming ladies can be called upon on short notice to meet a client's needs perfectly. As well as looking the part, our escorts in London are also entirely comfortable in social situations and are used to meeting new people. Therefore, our clients can rest assured their dates will be a credit to them.
With an elite agency such as Agency Pink, you will always find the lady of your dreams. We promise to be efficient and professional in all we offer you. Every little detail you provide will be kept in confidence. Therefore, you can be sure that whatever you do will remain private. Sample the delights of a high-class agency in London. Not only do we fulfil your desires, but we go above and beyond to ensure your dreams and fantasies come true.
Why choose London escorts?
Many people ask, Why would I hire the escorts London has to offer when I could date instead? This is a good question, and the answer will depend on what is important to you. If you are looking for a relationship, then dating is what you should be doing. However, sometimes, men in London want to relax, have fun and enjoy the company of a beautiful woman without all of the hassles of dating.
Meeting with someone for the evening and relaxing and having fun can be a lot of fun. Meeting escorts is an easy, simple, straightforward arrangement that perfectly fits a busy life. After all, everyone has needs! Sex doesn't always have to happen in a committed relationship; it can be a fun physical act enjoyed by two people who want to make each other feel good for one night without pressure or obligation.
Our London escorts offering in-call services must also have suitable premises to take their bookings. As a result, all the incall escorts we represent across Central London have accessible, safe and well-kept apartments. Furthermore, they are comfortable and spacious and have all the necessary facilities and refreshments. For these reasons, the services provided by high-end London escorts are greatly appreciated by professional men who work in or visit the capital.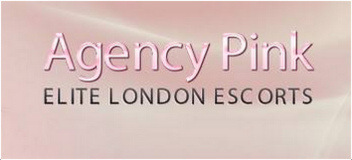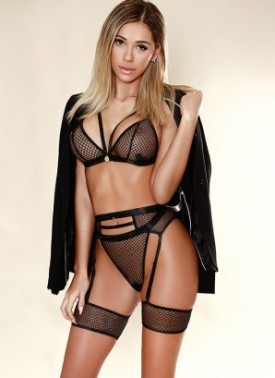 Abigail
Age: 22
Rates: £600
Nationality: Eastern European
This site contains sexually oriented adult material including details and images of female escorts. The content of this London Escorts site is intended for individuals 18 years of age or older. If you are not yet 18, if adult material related to escorts offends you, or if you are accessing th is site from any country or locale where adult material is prohibited by law, PLEASE LEAVE NOW! If you understand and accept these terms, you may ENTER this Escorts site.